Spring 5 Day Body Detox Plan for Beginners!




Whole Foods Group Cleanse Runs May 1 - 5, 2023
(or choose your own dates)
My Spring 5 day body detox plan is a whole foods cleanse to help you heal, feel better, have more energy, lose weight, live the life you have always imagined, and without giving up real food. It is time for you to lighten up and clean out.  You already know about spring-cleaning your home, but what about spring-cleaning your body?

Here's What People Had To Say
This is the first detox I've done that really didn't feel restrictive! I used the experience to try new recipes, and now I'm using the ones I liked regularly! My favorites were the banana oatmeal and the simple minestrone soup. Who knew clean food could taste this good! Laurie V. Chicago, IL.
I love the fact that it is only FIVE days! That, along with the simple recipes and prep tips made this the first detox I have actually completed. On day 5 I felt better than ever with tons of energy and mental clarity. I was also happy to see that I lost 4lbs and my belly is flatter and recovered from the holidays! J.D. Livermore, CA.
I was totally blown away at how amazing the recipes were. I thought I would be starving the entire time but I wasn't. I had so much energy and loved all of the food. My favorites were the chili, curry, lentil soup, the chocolate fat bombs were the bomb. I LOVED the Pumpkin Latte!! Everything was so good and super easy to make. Happy to share that my hubby decided to join me in the detox. He lost 5 lbs and I lost 3. BYE BYE BLOAT!! So happy I decided to give this a try! Charity Murphy, Los Angeles, CA.
My 5 Day Body Detox Plan Is Perfect For You If..
This 5 day body detox plan program is for everyone who's struggling and trying to heal, and it is time if:
Are you craving something sweet or reaching for a chocolate bar when the clock hits 3:00 PM.
Do you have some extra weight to lose, not looking for an extreme diet to lose weight to get back on track.
Want to reset your eating habits and not be part of some fad diet that fizzle out by the end of the month.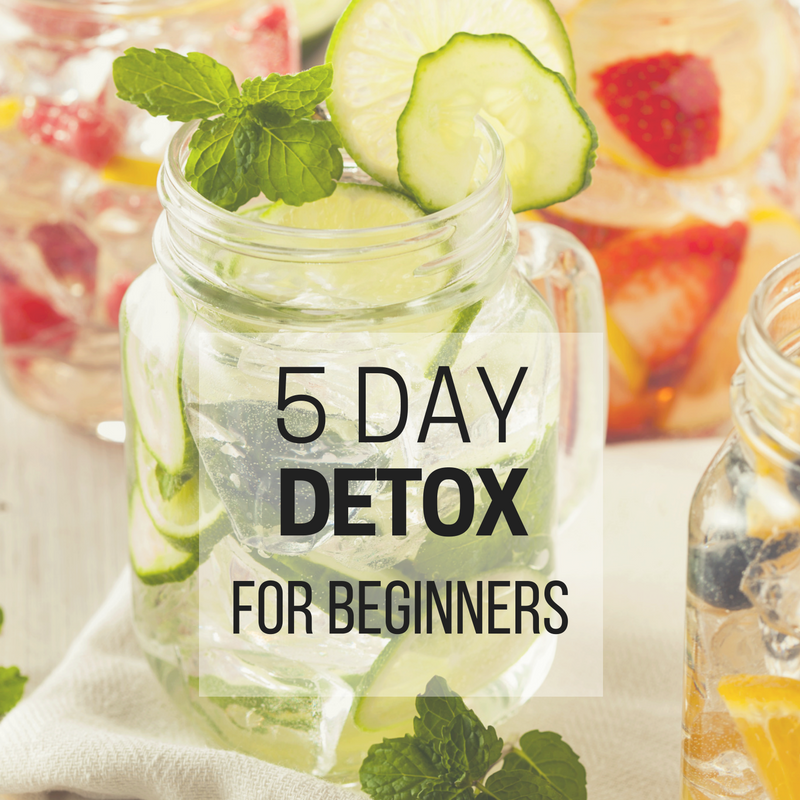 Wished you had more energy to make it through the day, instead of cravings mid-afternoon? (An espresso please!!)
Find yourself craving treats and other junk food?
You usually eat pretty well but find yourself craving the opportunity to lighten up this spring. 
You know you want to eat better, but you're just not sure where to start.
You want to find out how to feed your body for real instead of following another fad diet.
You know things need to change, but you also know you need some support and guidance to get healthy the RIGHT way.
If you answered yes to any of the above questions, or if you're ready for things to be different this spring, it's time to try a gentle but effective 5 day body detox plan!
Join me throughout Spring for your 5 day body detox plan, so you can re-set your body's eating habits, power your metabolism, blast fat and shed pounds.
By The End Of This 5 Day Body Detox Plan Program You Can Expect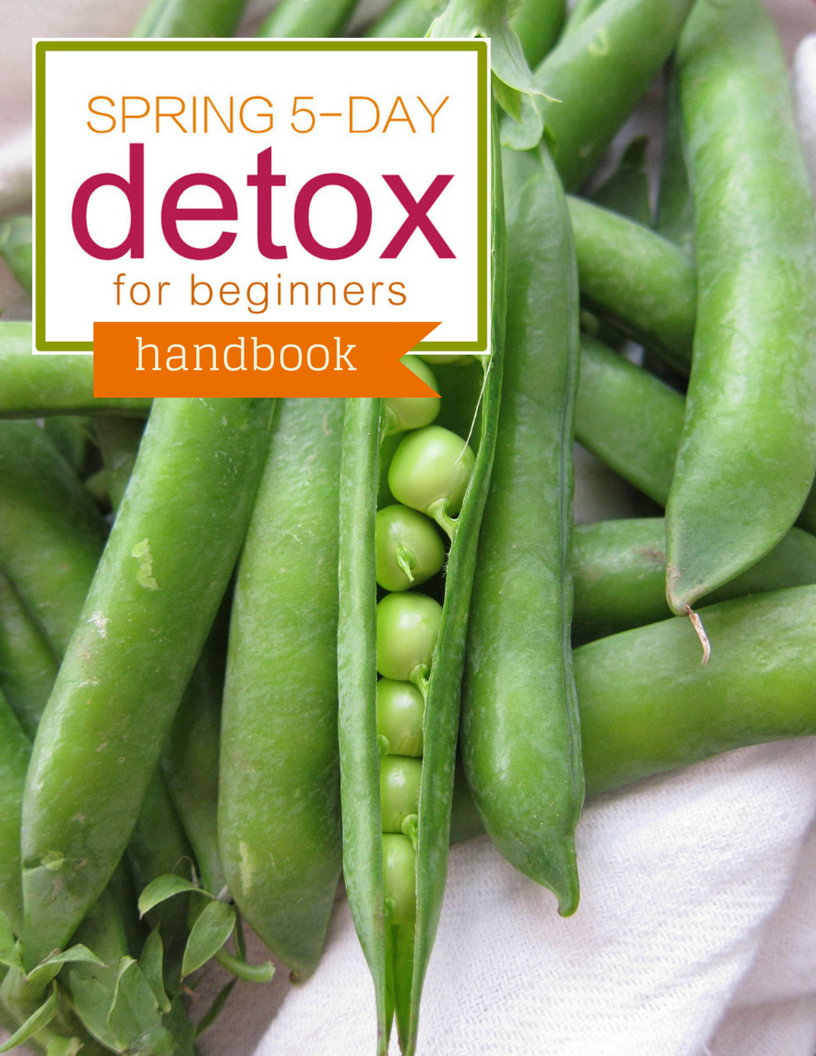 To clean up your eating habits with you focused on eating healthy, flavorful, and satisfying foods like whole grains, lean proteins, and lots of cleansing and detoxing veggies. Download now and start enjoying these sample recipes here.
Totally re-set your eating habits so you can get back on track with your health goals.
Curb your sugar and carb cravings and stop eating the junk that keeps sneaking back into your diet.
Enjoy a whole-foods based cleanse with lots of support and yummy recipes – there's no fasting or eating only cabbage soup here.
Learn how to really feed your body so you have radiant health and energy, rather than relying on caffeine and energy drinks to get you through the day.
Why do a 5 day body detox plan, anyway?  Don't our bodies know how to get clean all on their own?  
The truth of the matter is that we live in a toxic world, and we're exposed to pollutants on a daily basis, whether it's pesticides in our food, fumes from traffic, or even toxic materials used to make computers and phones. 
Our bodies can only handle so much toxic input at a time, and when we get overloaded, we often experience negative symptoms like headaches, irritability, belly fat, bloating, breakouts, fatigue and more.
More Of What People Had To Say
I have done multiple detoxes over the years with various degrees of success. I was over-the-moon with the deliciousness and simplicity of the recipes, the fact that my family enjoyed them, too and that I lost - no joke - 6.3 pounds in one week! I feel great and continue to eat gluten and sugar free. - Caroline S. Washington DC.
In 5 days, I lost 2 lbs, got hold of the reins on my caffeine habit, clear the excess sugar out of my diet, and reset my body to continue eating clean as a daily practice. I feel light, clear-headed, and back in control. – Meghan S. CA.
My first detox ever and wow am I sold! I can do anything for 5 days!! I absolutely loved the structure. Three daily meals of which were all delicious! I bought and cooked things I never would have otherwise! Swiss chard, fennel, and canned salmon to name a few. I had enormous energy, my mood was positive, and I slept like a rock. Enjoyed the teas, the daily FB support and the handbook was a great resource. Excited for the next one. Leslie E. Tampa, Fl.
Detoxes can help to: 

Rev up your metabolism. A properly done detox can be great for re-setting your metabolism and burning fat that's been clinging to your body for years.
Give your body a break!  Digestion takes a lot of energy, and it's important to give our digestive systems a break every now and then so they can repair damage done from foods that can damage them, like fried, processed, and sugary treats.   
Reset your habits.  Have you noticed that you're reaching for the candy bowl more often than before?  Are you drinking more wine than water these days?  Cleanses are great for helping you become aware of your bad habits so you can start changing them.
Make you feel better than you've ever felt before. Many of my detox clients tell me they have more energy, sleep better, and have more drive for life than ever before - pretty incredible for just 5 days!
Yeah, but…will this 5 day body detox plan really work for me?
I know there are a lot of detoxes out there promising to be a miracle cure, but the 5 Day Body Detox Plan for Beginners is different.
This Spring 5 day body detox plan focuses on introducing you to lots and lots of healthy, nutrient dense foods into your diet rather than restricting you to a few foods and drinks.  Many people have already gone through one of my seasonal 5-Day whole food cleanses and have had incredible results.
People Said...
I had never done a detox quite like this one. I found that by Wednesday my sleep improved, and that's a considerable development for me. From an average 3 or 3.5 to 5 and 6 hours. Incredible! I cannot say enough how beneficial solid sleep has been for me! The food is great too, and I have added some new staples into my diet. The Chopped Detox Salad was a huge hit! Thank you so much. Renee L. Boston. Portsmouth, Boston.
I went into the detox with the mindset that I can do anything for 5 days and I was in 100%. I followed it exactly for the full five days. I feel lighter and lost 5.4 lbs (I had been stuck at the same weight for months). By day 3, my afternoon slump and need for a nap went away. I loved the meals! They are quick, filling, and delicious. My eyes look brighter. It was absolutely worth it! If you are looking to kickstart your health journey, I highly recommend it. Rhonda T.
I love your detox program! It was my first time and I lost three pounds! I felt less bloated. My clothes felt more comfortable. I couldn't believe how great I felt-And it all happened in 5 days! Everything is laid out for you so it's easy to follow and there are so many food options! My favorite recipe is the Simple Minestrone! Jennifer Reyes, Panama City, FL.
The 5 Day Body Detox Plan for Beginners Kit:
Whole Foods Group Cleanse Runs May 1 - 5, 2023
(or choose your own dates)
What you'll get with the 5 Day Body Detox Plan for Beginners kit:
A done-for-you detox guide that includes a training session that tells you exactly what to do and when, and what to expect, so you'll never be left wondering whether you're doing things right.
Step-by-step guidance that will make sure your 5-Day Detox a success!
A recipe guide to, 50 plus recipes, help you get the maximum detoxification possible while still eating really tasty foods.
Two Coaching Session to keep you on track.
An individual one-on-one coaching session, so you will be well supported and be a success after the detox.
Tons of support from me and the detox community via our members-only Facebook forum for two weeks.
Daily motivational email, journaling prompts and questions.
I'm all about making detoxing EASY and FUN - two words that usually aren't associated with the idea of a detox or cleanse.  In fact, I'm so committed to your success that you'll get the following bonuses when you sign up for my 5 day body detox plan!
Bonus #1:

  A detailed recipe guide complete with simple recipes and snack ideas so you won't even have to think about what to cook all week - sweet! (Valued at $147).
Bonus #2:

  A shopping list to take all the stress out of figuring out how many onions, bunches of kale, and carrots you need to buy - it's already done for you! (Valued at $57).
Bonus #3:  

A post-detox strategy session with me to help you figure out what to do next and how you can avoid going back to your old habits (Valued at $97).
Bonus #4:  

Bonus tips on 

how you can deepen your detox 

to get the most out of your week, including what to do if you have to eat out (Valued at $37).
I did the math, and all the done-for-you materials, personal support and bonuses you'll get are worth over $800 - the bonuses alone are valued at $338.
But because I want you to have a healthy start to this spring, you'll invest just $297 to re-set your eating habits, curb your cravings, and feel light as air as the temperature gets warmer.
This is a seriously awesome deal - did you notice all those bonuses? You can find YOUR glow for the very low investment of only $297.
Here's to finding YOUR glow in 2023.
Have questions? Great. I'd love to help you figure out if this is the right program for you. Send me an email at Donna@wocdetox.com and I'll get back to you ASAP.

Lots of love and healthy eating.
WOCDetox Values
Communication, Truth, Honesty, Commitment, and Accountability.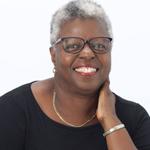 Donna Williams is an Integrative Nutrition Health Coach specializing in helping women of color who are seeking improvements in their energy level, weight management, cardiovascular health and the slowing down of the aging process.
Her mantra is - Eat Well To Live Well!
Donna was able to reverse her high blood pressure numbers from just eating well.
We live in an increasingly toxic world, so the intention is to educate, encourage and empower people to make smarter, and healthier food choices for themselves and their families.
With private coaching, online courses, an author, and workshops, Donna has been serving clients since 2017.
email address: Donna@wocdetox.com

WOCDetox Guarantee To You
You Are Backed by a Risk-Free 20-Day Guarantee!
I believe my 5 Day Body Detox Plan; a Whole Foods Cleanse will help you feel and look better. If you follow the protocols and you find that doesn't happen for you, just send an email to Donna@wocdetox.com within 20 days of signing up and I'll refund your money. There's absolutely no risk – if it doesn't work, I'll give you your money back. 
Medical Disclaimer: This information is being provided to you for educational and informational purposes only. It is being provided to educate you about how to take care of your body and as a self-help tool for your own use so that you can reach your own health goals. It is not intended to treat or cure any specific illness and is not to replace the guidance provided by your own medical practitioner. This information is to be used at your own risk based on your own judgment. If you suspect you have a medical problem, we urge you to take appropriate action by seeking medical attention.