How To Create An Emergency Meal Plan That Saves You Time!
In creating an emergency meal plan start by making a list of your favorite easy meals. This includes breakfast, lunch, and dinner. Once you have a list of your favorite meals to draw from, you can begin to plan.
You likely have some time carved out on the weekends to plan for the coming week -- the grocery list, your upcoming errands, housework, and appointments. No matter how much we plan, though, sometimes an unexpected turn of events can derail our day and throw us off track. 
And then sometimes, even with the best intentions, the weekend planning session doesn't work out, and we begin the week without our detailed plan of action. Specifically, when meals aren't planned out for the week ahead, this can lead to a drive-thru-filled week as we grab for quick and easy options when we run out of time. 
That's what inspired me to create what I like to call an Emergency Meal Plan.  
Your Winning And Time Saving Emergency Meal Plan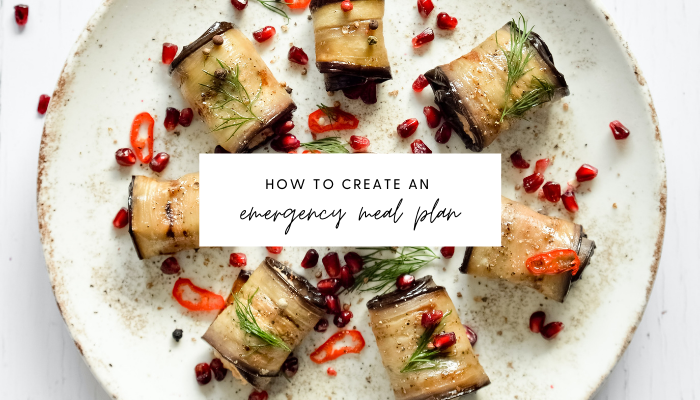 Being healthy can become a way of life, so let's approach our body detox weight loss journey with a fresh attitude. With this emergency meal plan, achieving and maintaining the right amount of body fat in relation to our overall body mass, optimal health becomes possible.
Start by making a list of your favorite easy meals. This includes breakfast, lunch, and dinner. Add it to the list if you like it, and it's simple to throw together. Once you have a list of your favorite meals to draw from, you can begin to plan. Plug in a few meals (let's say Monday and Wednesday) and then a corresponding meal (on Tuesday and Thursday) that can make use of the leftover ingredients.
Make a grocery list once you have your meal plan in place. This includes everything you need to make each meal. Be sure to add a few easy grab-and-go snacks, as well. By keeping a pre-made grocery list on hand, you'll be much more likely to run by the store at the beginning of the week. It'll also be much quicker moving throughout the store. And these days, with options like grocery pick up and delivery, it's as simple as submitting an order.
Then, go ahead and staple together the grocery list and the meal plan to use later. Having the list of favorite meals on hand helps to keep things interesting. The following week when you plan and shop, keep those lists together. Over the next weeks, you get to slowly accumulate lists and plans that can be pulled when you're in a pinch.
After a few months of diligently sticking to a meal plan, you'll be thrilled to have a folder that lists your favorite meals and snacks on one side, and an array of delicious, healthy, and easy meal plans with grocery lists on the other side.
Then what I like to do occasionally is mix it up by swapping meals with a friend or planning to have take-out on a hectic evening.
It can feel like all we do is plan, cook, put it away, clean up… and then do it all over again. But I have found that I can streamline the entire process with a little planning so that I actually look forward to mealtimes.
So, by spending more time in the kitchen and less time in the car grabbing take-out, I feel better mentally, physically and my stress levels and weight decrease dramatically.
Join This Lifesaving Plan For Health And Longevity
This 5-day whole foods cleanse meets your time saving emergency meal plan because your daily meal plan and shopping list is ready for you to download and go grocery shopping.
Ready to jumpstart your health? The Seasonal 5-Day Whole Foods Cleanse is the perfect way to get started. By the end of the five days' group coaching program, you can expect to: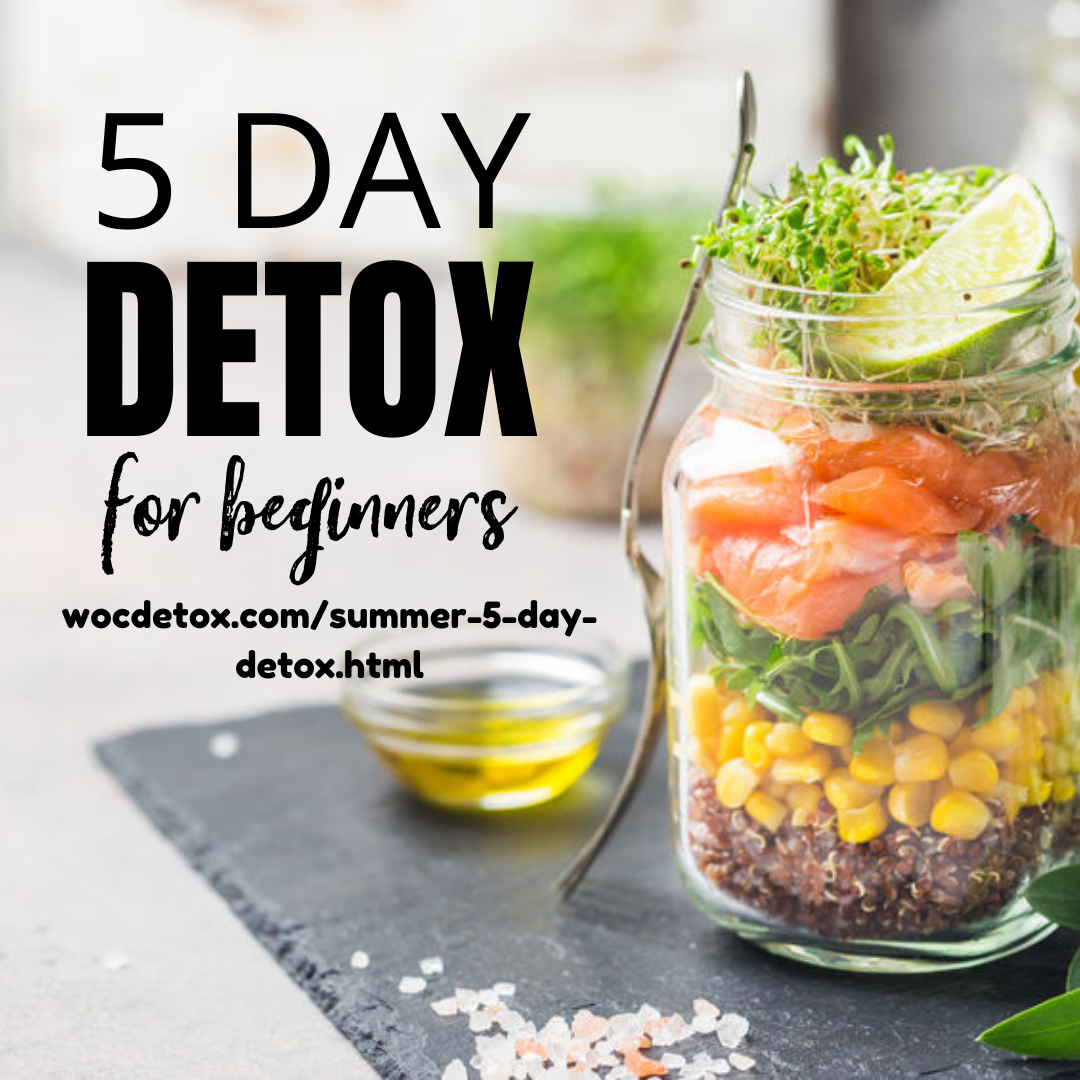 Clean up your diet and focus on eating healthy and tasty foods like whole grains, lean proteins and lots and lots of cleansing veggies.
Kick your sugar habit to the curb and get back on track with your eating habits in a way that won't leave you feeling hungry or deprived.
Discover the power of detoxification for weight loss, increased energy, skin issues, mental clarity and more with eating real food.
Lose up to 7 lbs. (This is what REAL people have reported back and most of them have kept it off.)
Go to my seasonal 5-day detox program page for more details, and to secure your spot according to the season you're living in. I'll email you with support.
Return from Emergency Meal Plan to Body Detox Weight Loss