Women of Color Detox Beginners Blog
WOC Detox is here to help you detox, eat, nourish and glow. You'll be able to see our newest pages at a glance. Just click on the links provided with each article to read our latest postings.
Visit WOC Detox sitemap to look for a specific page.
Please subscribe to our RSS feed. It is located at the bottom of each page. Then, copy and paste the URL into your RSS Reader.
Also, you are welcome to follow us on Twitter and on Facebook.
Body Detox Program for Women of Color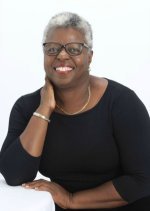 Are you aware of the many benefits of a body detox? Are you having trouble losing weight? Dealing with chronic illness? No energy? Find out if toxins are to blame and how detoxification can help.